Remember live music? Yeah, us too. We recently started a project to create setlist posters using icons rather than song names. Give us your all time favorite live show and we will create a one-of-a-kind, 18×24 Giclee printed poster, shipped to you and ready to display.
Shown here is our most recent commission. A visual representation of the August 05, 2011 Phish show in George Washington.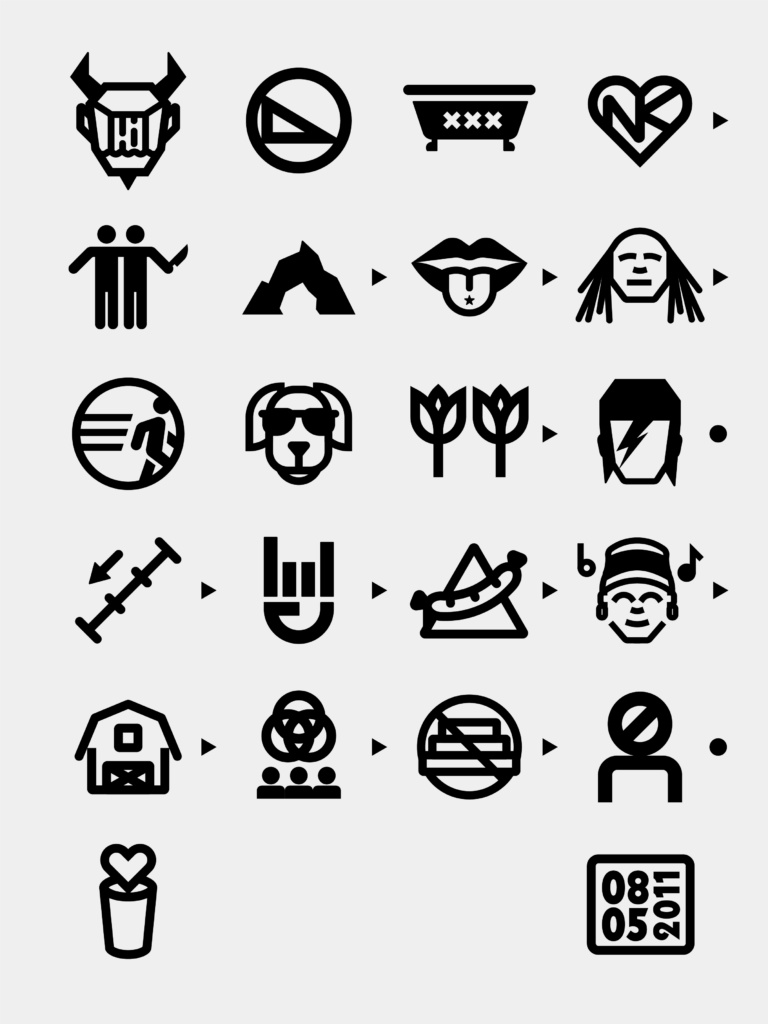 Contact us if you are interested in creating your own!